Product Description
PRODUCT INFORMATION
Product name
Stainless steel thread pipe fittings
Material
SS201, SS304/CF8, SS316/CF8M and so on
Size
1/4"-4"&DN6-DN100
Certificate
ISO9001: 2000, CE
Pressure
150LB
Connection Ends
Socket Weld or Threaded: NPT, BSP, BSPT etc
Suitable medium
Petroleum, chemical, power, gas, water, pipeline, heat exchanger, shipbuilding, construction, high&low pressure pipeline, etc
Temperature Range
-20-300 degree C
Type

Elbow, tee, street elbow, cross, coupling, hex nipple, barrel nipple, plug, bushing, cap, union, hose nipple, welding nipple, hex. nut, etc

Our advantage

 

We have been worked in this area for more than 15 years, and we know each market's request, with a good reputation among our customers, we always pursuit a high quality and best service and price
Sample test before machining, and 100% test after the machining
We also have a series of products such as: flanges, pipes, forged fittings, ball valves and butterfly valves; And some hardware parts such: post anchors, ground screws, and some other wooden connectors
7 days / 24 hours online service, and fastest delivery time
We can do OEM products
Delivery time
Usually 25 days around and can negotiate as per order qty
Shipping port
ZheJiang XIHU (WEST LAKE) DIS.G
Term of Payment
T/T, L/C, DP, etc
Package detail
Polybag+cartons+pallet / wooden case
Application
Stainless steel pipeline system, water system, petroleum system, etc
PRODUCT ADVANTAGE
1.Strong toughness, high hardness, easy to use, easy to install
2.Thicker is more durable and reliable, corrosion-resistant, explosion-proof and compression-resistant
3.Lengthen and deepen the thread, thicken the body
OUR COMPANY
HangZhou Bewin pipeline Co., Ltd is 1 of the leading companies dealing in exporting Pipes, Ball Valves, Flanges, Forged Fittings, etc.
Our product range includes: Carbon, alloy and stainless steel. Valve grades including ANSI, JIS, DIN. Pipes in various grades including API-5CT, API-5L, ASTM, ISO, DIN, GB/T. Flanges including ASME, JIS, DIN, NPT, etc.
We have advanced equipment, skilled workers and a strict QC system to ensure accurate size and high-quality products.
 
FAQ
Q: Are you manufacturer or trading company?
A: We are a manufacturer which was established in 2008 and have 11 years producing experience.
Q: What's the advantage of your parts for industry products?
A: Competitive prices, high quality and fast delivery.
Q: How is your payment term?
A: Generally, our payment term is T/T 30% in advance and the balance 70% against the copy of B/L.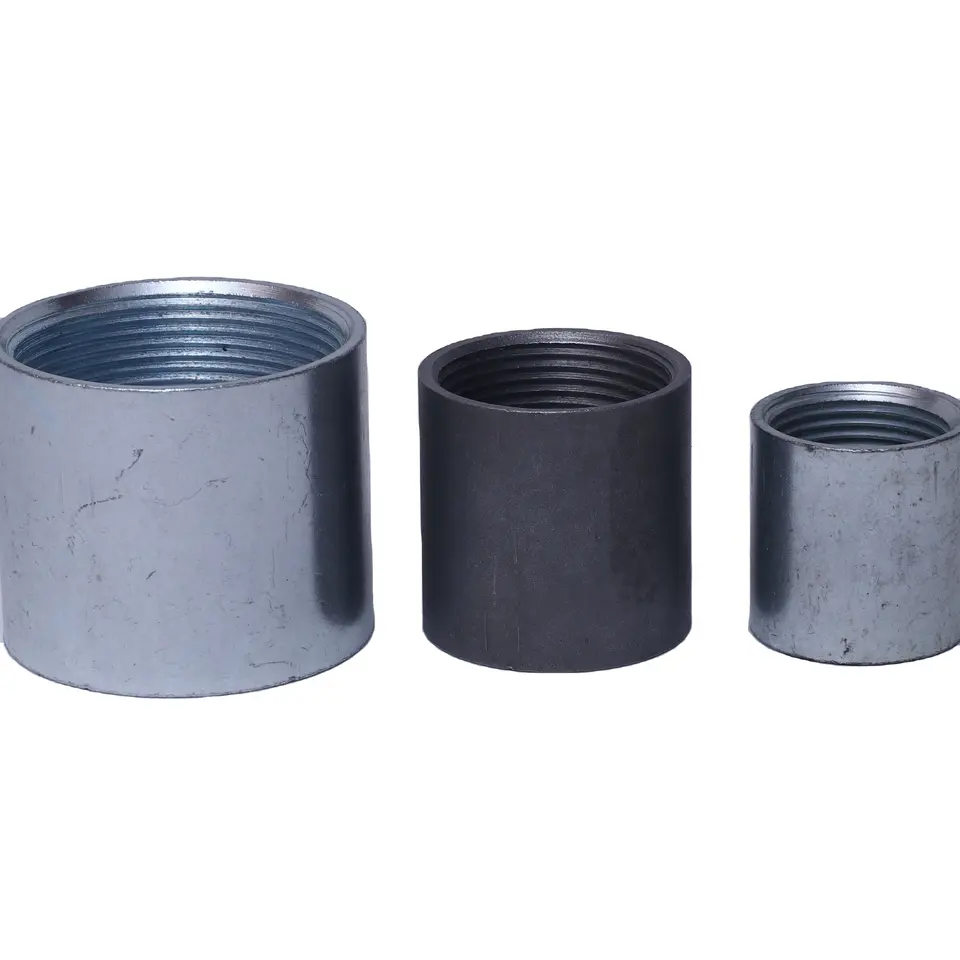 What are the Signs of Wear, Corrosion, or Damage in a Half Coupling?
A half coupling, like any other pipe fitting, can experience wear, corrosion, or damage over time due to various factors. Regular inspection is crucial to detect any issues early on and prevent potential leaks or failures in piping and plumbing systems. Here are some signs to look for to identify wear, corrosion, or damage in a half coupling:
Visible Corrosion: Check for any signs of rust or corrosion on the surface of the half coupling. Corrosion can weaken the material and lead to leaks or structural failure. Surface discoloration, rough patches, or flaking of the metal are all indicators of possible corrosion.
Thread Damage: For threaded half couplings, inspect the threads carefully. Look for signs of stripping, galling, or deformation. Damaged threads can compromise the integrity of the connection and may result in leaks.
Cracks or Fractures: Examine the half coupling for any cracks, fractures, or signs of deformation. Cracks can lead to leaks and should be addressed immediately to prevent further damage.
Worn Socket or Weld Seam: In the case of socket weld or butt weld half couplings, inspect the socket or weld seam for signs of wear or damage. A worn socket may not provide a secure fit for the smaller pipe, while defects in the weld can compromise the joint's strength and integrity.
Leaks: Any visible leaks or indications of moisture around the joint or coupling are clear signs of a problem. Leaks can be caused by damaged threads, corroded surfaces, or improper installation.
Reduced Performance: If the system's performance declines, such as a decrease in flow rate or pressure, it could be a sign of a partially obstructed or damaged coupling.
Age and Service Life: Consider the age and service life of the half coupling. Over time, even well-maintained couplings may show signs of wear and fatigue, warranting closer inspection.
If any of these signs are observed, it is essential to take prompt action to address the issues. Depending on the severity of the wear, corrosion, or damage, the appropriate steps may include repairing or replacing the half coupling. In some cases, it may be necessary to inspect adjacent pipes and components for possible effects of the compromised coupling.
Regular maintenance and inspection practices can help identify signs of wear, corrosion, or damage in a half coupling before they escalate into more significant problems. Following manufacturer's guidelines, adhering to industry standards, and using suitable materials for the application can contribute to the longevity and reliability of the half coupling and the entire piping or plumbing system.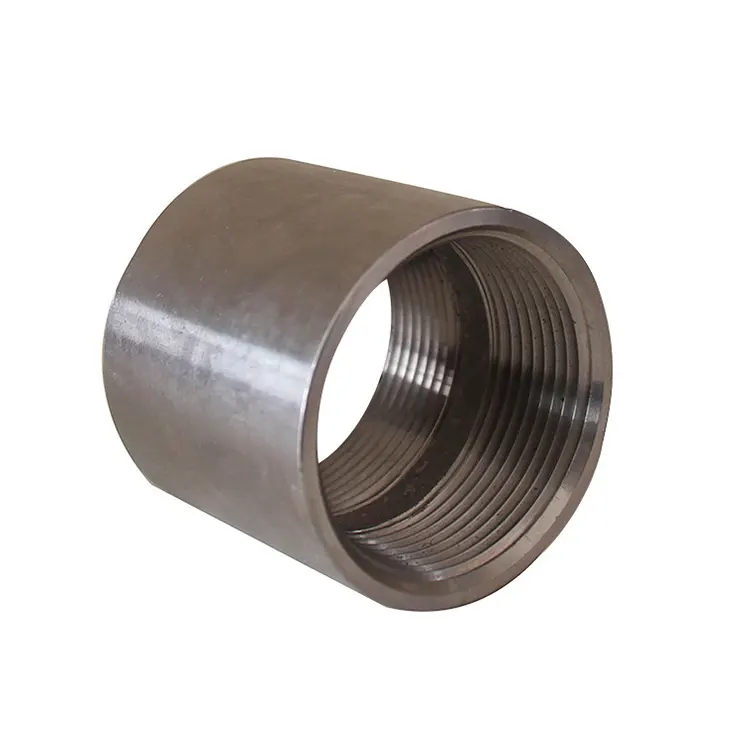 How do you Select the Right Half Coupling Material Based on the Fluid or Gas being Conveyed?
Choosing the appropriate material for half couplings is essential to ensure their compatibility with the fluid or gas being conveyed. The selection process involves considering several factors related to the nature of the conveyed substance and the specific operating conditions. Here's a step-by-step guide on how to select the right half coupling material:
Identify the Conveyed Fluid or Gas: Determine the type of fluid or gas that will flow through the piping system. Different materials may be required depending on whether the conveyed substance is water, oil, gas, chemicals, steam, or any other medium.
Consider the Chemical Compatibility: Evaluate the chemical properties of the conveyed substance. Some fluids or gases can be corrosive or reactive with certain materials. Look for half coupling materials that are chemically resistant to the specific medium to prevent degradation or premature failure.
Assess the Temperature and Pressure: Take into account the operating temperature and pressure of the system. High-temperature fluids or gases may require materials with excellent heat resistance, while high-pressure applications demand strong and durable coupling materials that can withstand the stress.
Check for Abrasion or Erosion: In systems where the conveyed substance contains solid particles or abrasive materials, consider half coupling materials with good wear resistance to prevent premature wear and damage to the coupling surface.
Verify Material Standards: Ensure that the selected half coupling material complies with relevant industry standards such as ASTM, ASME, API, or ISO. These standards define the material's properties and performance criteria, providing a reliable benchmark for quality and suitability.
Consider Environmental Conditions: Evaluate the environmental factors that can affect the coupling's performance, such as humidity, UV exposure, or exposure to harsh chemicals. Choose materials with appropriate coatings or properties to withstand the specific environmental conditions.
Factor in Cost and Availability: Balancing performance requirements with cost considerations is essential. Select a half coupling material that meets the necessary performance criteria while fitting within the project's budget. Additionally, ensure that the chosen material is readily available for procurement.
Common materials used for half couplings include carbon steel, stainless steel, alloy steel, brass, bronze, and various plastics such as PVC, CPVC, and PTFE. Each material has its advantages and limitations, making the selection process critical for a successful and reliable piping system.
By carefully considering the conveyed fluid or gas, chemical compatibility, temperature, pressure, abrasion resistance, and other relevant factors, you can make an informed decision and select the right half coupling material that will ensure a safe and efficient operation of the piping system.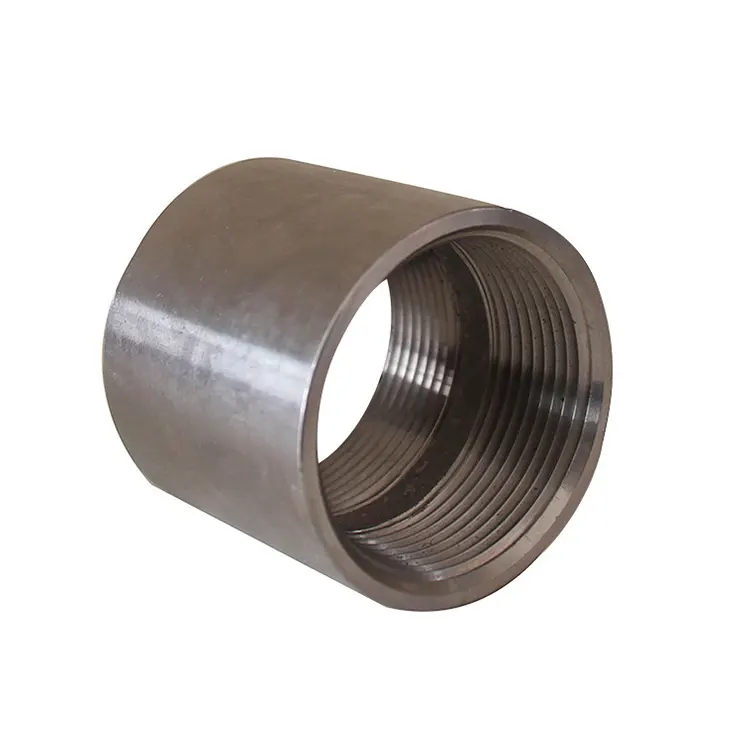 What are the Various Types of Half Couplings and Their Specific Applications?
Half couplings come in different types, each designed to cater to specific applications and requirements in piping and plumbing systems. The various types of half couplings and their specific applications are as follows:
Threaded Half Couplings: Threaded half couplings have internal threads on one end, allowing for easy connection to pipes with matching external threads. These couplings are commonly used in applications where a secure and leak-proof joint is needed, such as connecting valves, instruments, or equipment to the pipeline.
Socket Weld Half Couplings: Socket weld half couplings have a socket on one end, which allows for the insertion of the pipe without threading. The joint is then welded for a strong and permanent connection. Socket weld half couplings are widely used in high-pressure applications and systems that require frequent disassembly.
Butt Weld Half Couplings: Butt weld half couplings are designed for butt welding, which involves welding the coupling directly to the larger pipe end. The other end can be used to attach a smaller pipe. These couplings are commonly used in critical applications where a smooth and continuous inner surface is required to prevent turbulence and pressure losses.
Reducing Half Couplings: Reducing half couplings are used when a transition between different pipe sizes is needed. One end of the coupling has larger threads or a larger socket to accommodate a larger pipe, while the other end has smaller threads or a smaller socket to connect a smaller pipe. These couplings are commonly used in systems that require a change in pipe size, such as reducing the flow rate or connecting equipment with different pipe sizes.
Mechanical Grip Half Couplings: Mechanical grip half couplings use a mechanical mechanism to grip and secure the smaller pipe without welding or threading. They are commonly used in temporary connections or situations where frequent disassembly is necessary, such as in temporary test setups or during equipment maintenance.
The choice of half coupling type depends on the specific application, the pipe materials, the operating conditions, and the required joint strength. It is essential to follow industry standards and guidelines when selecting the appropriate type of half coupling to ensure the safety and efficiency of the piping or plumbing system.
In summary, various types of half couplings cater to different needs in piping and plumbing systems. Whether for permanent connections, temporary applications, or transitions between different pipe sizes, half couplings offer versatile solutions for joining pipes securely and efficiently.



editor by CX 2023-09-28