Product Description
About our company:
  HangZhou Liangte Steel Industry Co., LTD lies in a beautiful city-HangZhou.We focus on the production of stainless steel pipes,pipe fitting,flanges. And every month we export to the whole world market .
  The modern equipment installed at our production sites allows us to produce the products in accordance with various standards, such as Russian GOST 9941-81, GOST 9940-81, American and European (ASTM A312, ASTM A269, ASTM A213, ASTM A511, EN 15716 , JISG 3463, JISG 3446, JISG 3448, JISG 3459, DIN 17456, DIN 17458, DIN 2462).
  The main grades are: 08X18H10T (321), 12X18H10T (321H), 10X17H13M2T (316Ti), 06XН28МДТ (904L), 03X17H13M2 (316L), 08X18H10 (304), 10X23H18 (310S), 20X23H18 (310), etc.Available external diameters are 6-630 mm, wall thickness 0.5-40 mm, length – up to 18 meters.Our company is developing dynamically and at the moment our production facilities allow us to produce up to 15,000 tons of high-quality seamless pipe per year. In addition, we have our own workshop for the production of pipe and fittings for oil and gas field .
  The company has been operating on the market for about 15 years and currently about 70-90% of our products are monthly exported to countries such as Turkey, Russia, the CIS, Singapore,South Korea, ZheJiang , India, Indonesia, the United States, the United Arab Emirates, South Africa, Iran and many others. The high quality of our products at an competive price also gave us the opportunity to successfully participate in a number of tenders both domestically and internationally.
  Over the years since its foundation, Liangte has come a long way, gaining a high reputation as a reliable supplier and reputable partner.
  With the rich experience, the good traditions of reliability, trust and honesty, the desire to develop and improve, Liangte Company thanks all its partners who have made the right choice of supplier in favor of the Iceberg Company, and also invites everyone to join the company of professionals and open for new opportunities for successful work.
 
 
About our products:
  Our company mainly provide pipe,pipe fitting,high pressure pipe fitting,flange these products.
  Stainless steel,carbon steel,alloy steel and duplex steel (304 , 304L, 304H, 304N, 316, 316L, 316Ti, 317L, 310S, 321, 321H, 347H, S31803, S32750, 347, 330, 825, 904L, 12X18H9, 08X18H10, 03X18H11, 08X18H10T, 20X25H20C2, 08X17H13M2T, 08X18H12E, 1.4301, 1.4306, 1.4401, 1.4404, 1.4435, 1.4541, 1.4571, 1.4563, 1.4462, 1.4845, SUS304, SUS304L, SUS316, SUS316L, SUS321, SUS310S etc) are mainly used.
  Our products can be with ASTMA213, ASTMA312, ASTM A269, ASTMA511, ASTM A789, ASTM A790, GOST 9941, GOST 9940, DIN17456, DIN17458, EN15716-5, EN17440, JISG3459, JIS3463, GB/T13296, GB/T14976, GB/T14975, GB9948, GB5310 and etc manufacturer standard.
  Our products all have good quality and low factory price.
 
About this product:
| | |
| --- | --- |
| material | stainless steel/carbon steel/alloy steel |
| OD | OD6-OD1800 |
| size | DN15-DN1000 |
| thickness | 1-60mm |
| length | as customer requirement |
| standard | ASME B36.10 |
| made in | China HangZhou |
About our certificate:
 
You may ask these questions:
1.What is your advantage?
A: Honest business with competitive price and professional service on export process.
2.How I believe you?
A : We consider honest as the life of our company, we can tell you the contact information of our some other clients for you to check our credit. 
3.Can you give warranty of your products?
A: Yes, we extend a 100% satisfaction guarantee on all items. Please feel free to feedback immediately if you are not pleased with our quality or service.
4.Where are you? Can I visit you?
A: Sure,welcome to you visit our factory at any time.
5.How about the delivery time?
A: Within 15-35 days after we confirm you requirement.
6.what kind of payment do your company support?
A: T/T,  L/C , Cash, Western Union are all accepted,if you have other payment,please contact me.
steel pipe export to the Southeast Asia.
If you have any question,
please contact me as soon as possible,
we are your best choice!!!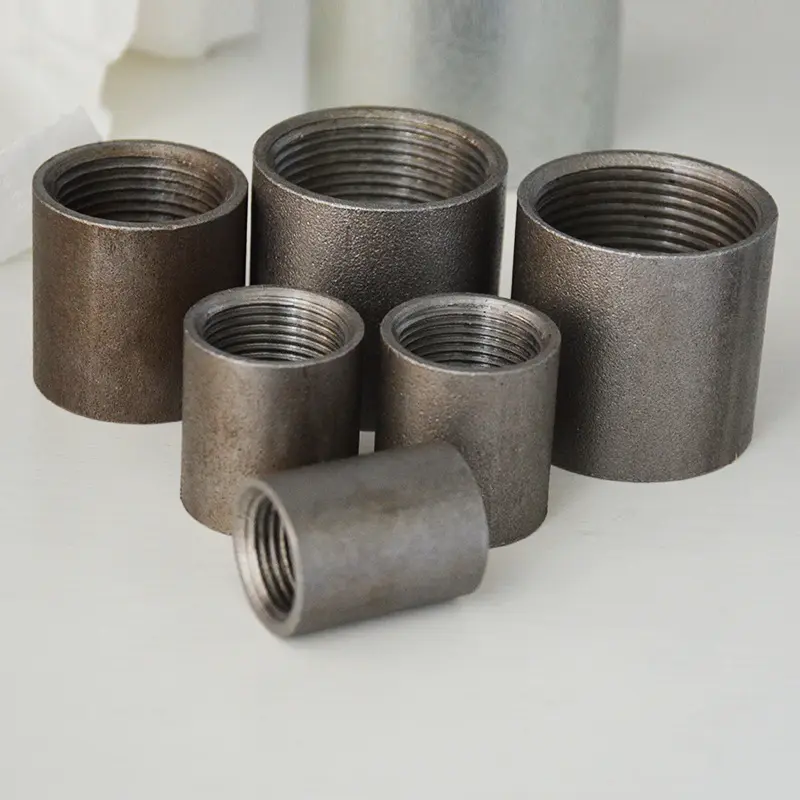 Can a Half Coupling be Threaded or Welded onto Pipes?
Yes, a half coupling can be both threaded and welded onto pipes in piping and plumbing systems. The method of attachment depends on the type of half coupling and the specific application requirements.
Threaded Half Coupling: Threaded half couplings have internal threads on one end, allowing for easy connection to pipes with matching external threads. To install a threaded half coupling, the larger end with internal threads is screwed onto the male threads of the larger diameter pipe. The smaller pipe is then threaded into the other end of the half coupling, creating a secure and leak-proof joint. Threaded half couplings are commonly used when frequent disassembly may be required or when connecting components like valves or instruments to the pipeline.
Socket Weld Half Coupling: Socket weld half couplings have a socket on one end, which allows for the insertion of the pipe without threading. The joint is then welded for a strong and permanent connection. The larger diameter pipe is inserted into the socket, and a fillet weld is applied around the outside of the coupling to secure the smaller pipe. Socket weld half couplings are often used in high-pressure applications and systems that require a robust and reliable connection.
Butt Weld Half Coupling: Butt weld half couplings are designed for butt welding, which involves welding the coupling directly to the larger pipe end. The smaller pipe is inserted into the other end of the half coupling, and a butt weld is applied to secure the joint. Butt weld half couplings are commonly used in critical applications where a smooth and continuous inner surface is required to prevent turbulence and pressure losses.
The choice between threaded and welded half couplings depends on factors such as the operating conditions, the type of fluid being transported, and the required joint strength. Threaded half couplings offer ease of installation and disassembly, making them suitable for applications where frequent maintenance is needed. On the other hand, socket weld and butt weld half couplings provide permanent and strong connections, making them suitable for high-pressure and critical systems.
Regardless of the method of attachment, it is essential to ensure proper installation and adherence to industry standards to achieve a secure and leak-free connection. Regular inspection and maintenance of the half couplings and the entire piping system are also necessary to detect any signs of wear, corrosion, or damage and address them promptly.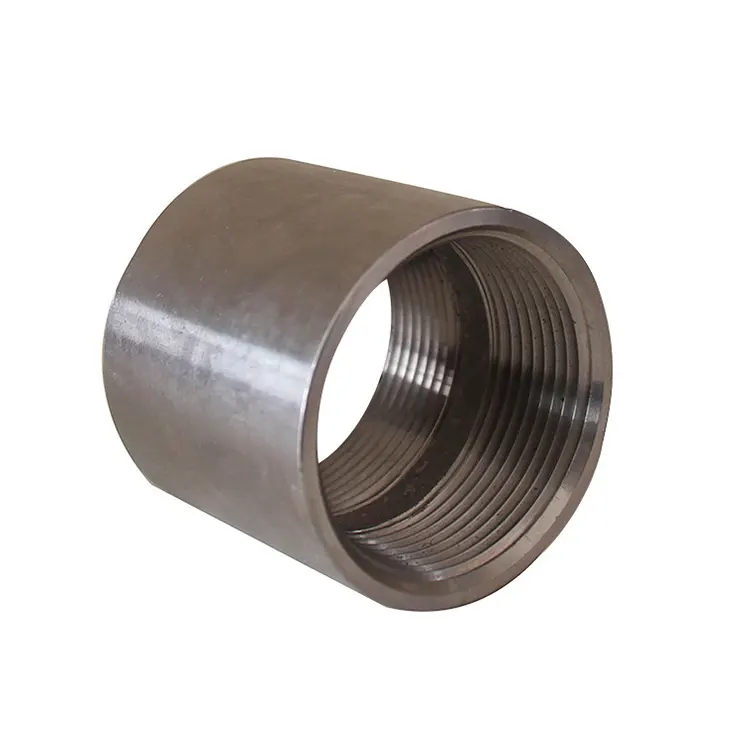 How do you Select the Right Half Coupling Material Based on the Fluid or Gas being Conveyed?
Choosing the appropriate material for half couplings is essential to ensure their compatibility with the fluid or gas being conveyed. The selection process involves considering several factors related to the nature of the conveyed substance and the specific operating conditions. Here's a step-by-step guide on how to select the right half coupling material:
Identify the Conveyed Fluid or Gas: Determine the type of fluid or gas that will flow through the piping system. Different materials may be required depending on whether the conveyed substance is water, oil, gas, chemicals, steam, or any other medium.
Consider the Chemical Compatibility: Evaluate the chemical properties of the conveyed substance. Some fluids or gases can be corrosive or reactive with certain materials. Look for half coupling materials that are chemically resistant to the specific medium to prevent degradation or premature failure.
Assess the Temperature and Pressure: Take into account the operating temperature and pressure of the system. High-temperature fluids or gases may require materials with excellent heat resistance, while high-pressure applications demand strong and durable coupling materials that can withstand the stress.
Check for Abrasion or Erosion: In systems where the conveyed substance contains solid particles or abrasive materials, consider half coupling materials with good wear resistance to prevent premature wear and damage to the coupling surface.
Verify Material Standards: Ensure that the selected half coupling material complies with relevant industry standards such as ASTM, ASME, API, or ISO. These standards define the material's properties and performance criteria, providing a reliable benchmark for quality and suitability.
Consider Environmental Conditions: Evaluate the environmental factors that can affect the coupling's performance, such as humidity, UV exposure, or exposure to harsh chemicals. Choose materials with appropriate coatings or properties to withstand the specific environmental conditions.
Factor in Cost and Availability: Balancing performance requirements with cost considerations is essential. Select a half coupling material that meets the necessary performance criteria while fitting within the project's budget. Additionally, ensure that the chosen material is readily available for procurement.
Common materials used for half couplings include carbon steel, stainless steel, alloy steel, brass, bronze, and various plastics such as PVC, CPVC, and PTFE. Each material has its advantages and limitations, making the selection process critical for a successful and reliable piping system.
By carefully considering the conveyed fluid or gas, chemical compatibility, temperature, pressure, abrasion resistance, and other relevant factors, you can make an informed decision and select the right half coupling material that will ensure a safe and efficient operation of the piping system.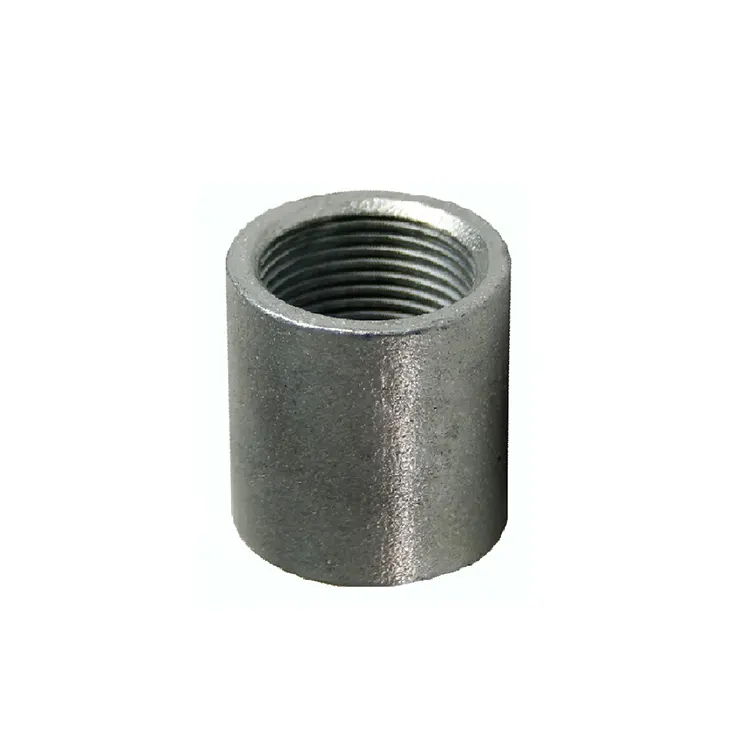 What are the Standard Sizes and Dimensions Available for Half Couplings?
Half couplings, as pipe fittings used in piping and plumbing systems, are available in various standard sizes and dimensions to accommodate different pipe sizes and applications. The sizes and dimensions of half couplings depend on the pipe's nominal diameter and the specifications set by industry standards organizations. Some common standard sizes and dimensions for half couplings are as follows:
Thread Sizes: Half couplings come with different thread sizes to match the corresponding pipe threads. Common thread sizes for half couplings include 1/8″, 1/4″, 3/8″, 1/2″, 3/4″, 1″, 1-1/4″, 1-1/2″, 2″, 2-1/2″, 3″, 4″, 5″, 6″, and larger.
Length: The length of a half coupling refers to the distance from one end to the other. It is typically a few inches, depending on the pipe size and application requirements. Lengths for half couplings can range from around 1 inch to 12 inches or more.
Outer Diameter (OD): The outer diameter of a half coupling refers to the measurement across the widest point of the coupling's external surface. It corresponds to the pipe's outer diameter it is intended to connect to. Common OD sizes for half couplings include 1.05″, 1.32″, 1.66″, 1.90″, 2.38″, 2.88″, 3.50″, 4.50″, 5.56″, 6.63″, 8.63″, and others.
Materials: Half couplings are available in various materials, as mentioned in the previous answer. The material selection depends on factors such as the type of fluid being transported, the temperature, the pressure, and the corrosion resistance requirements.
It is essential to refer to industry standards, such as ANSI (American National Standards Institute), ASME (American Society of Mechanical Engineers), or ASTM (American Society for Testing and Materials), to ensure that the half couplings meet the specific dimensional and material requirements of the application.
When selecting a half coupling, it is crucial to consider the following factors:
Pipe Size Compatibility: Ensure that the half coupling's thread size matches the pipe's thread size to create a secure and leak-proof connection.
Application Requirements: Consider the operating conditions, including pressure, temperature, and the nature of the fluid being transported, to choose the appropriate material and dimensions for the half coupling.
Standards Compliance: Select half couplings that meet industry standards to ensure safety and compatibility with other components in the system.
In summary, half couplings are available in various standard sizes and dimensions, with different thread sizes and materials to accommodate diverse pipe sizes and applications. Proper selection based on the specific requirements of the piping or plumbing system is essential for ensuring a reliable and efficient connection between pipes.



editor by CX 2023-10-08