Product Description
A182 F304 3000lbs Forged NPT Half Coupling
We can also produce according to your drawings.
 
Size
DN25-300(1″-12″) or as customer's requirement
Material
iron alloy steel, alloy steel, stainless steel, carbon steel
Standard
DIN, ASTM, JIS, ANSI etc. Or according to customer's drawing
Surface Furnish:
with oil, black painted,Red painted, orange painted, galvanized, red spraied, orange spraied, dacromet, epoxy powder, epoxy, electroplate, galvanized+epoxy, etc.
Pressure
3000LBS, 6000LBS,etc
Applications:
Fire protection, Water supply system, General pipe system, Air-conditioning, Sewage system, Cement pipe system, Mine pipe systems
Packing:
1 )Packed in cartons and then packaged in pallet which will be covered by plastic film.
2)In fumigation-free wooden case
ADVANTAGE:
Easy to assemble and disassembel, easy to operate
Engineering Tests:
Vaccum Test, Hydrostatic Strength Test,
Air Leakage TEST, Moment Test,
Hot Gasket Test, Cold Gasket Test, Flame Test,
Cycling Pressure Resistance(Water Heamer Test),
Friction Loss Determination, Leakage Test-Assembly without Gasket,
Torsion Test, Flexibility Test for Flexible Fittings, Seismic Evaluation,
Lateral Displacement, Hydrostatic Fluctuation Pressure Test, Fire Test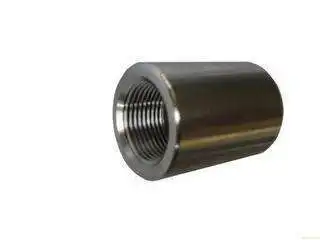 Are there Specific Safety Considerations when Using Half Couplings in High-Pressure Systems?
Yes, there are specific safety considerations to keep in mind when using half couplings in high-pressure systems. High-pressure applications pose unique challenges, and it is crucial to follow safety protocols to prevent potential hazards and ensure the integrity of the piping or plumbing system. Here are the key safety considerations:
Pressure Ratings: Ensure that the half couplings used in high-pressure systems are rated for the intended pressure levels. Half couplings have specific pressure ratings based on their design and material. Exceeding these ratings can lead to coupling failure and catastrophic leaks.
Material Selection: Choose half couplings made from suitable materials capable of withstanding the pressures and conditions of the system. High-pressure applications often require stronger and more durable materials, such as stainless steel or high-grade alloys.
Proper Installation: Accurate and proper installation is critical in high-pressure systems. Follow the manufacturer's guidelines and industry best practices during installation to ensure a secure and leak-free connection. Improper installation can lead to coupling failure under pressure.
Weld Quality: For socket weld and butt weld half couplings, the quality of the weld is paramount in high-pressure systems. Only qualified welders should perform the welding, and the welds must be thoroughly inspected to ensure they meet the necessary standards for strength and integrity.
Inspections and Testing: Regularly inspect the half couplings and the entire system for signs of wear, damage, or leaks. Implement non-destructive testing methods to assess the integrity of the couplings and welds. Pressure testing the system periodically can help identify potential weaknesses and ensure its reliability.
Temperature Considerations: High-pressure systems can generate significant heat, and temperature fluctuations can impact the integrity of the couplings. Ensure that the chosen materials can handle the temperature variations experienced in the system without compromising their strength and performance.
Stress Analysis: Conduct stress analysis of the piping system to identify potential stress points and ensure that the half couplings can handle the applied stresses. Proper support and anchoring of the system can reduce the stress on the couplings and prevent failures.
Training and Safety Protocols: Ensure that personnel working with high-pressure systems are well-trained and aware of the safety protocols. They should understand the potential risks associated with the system and know how to respond to emergencies or leaks effectively.
Emergency Shutdown Procedures: Establish clear and effective emergency shutdown procedures in case of unforeseen incidents. This can help minimize damage and risks to personnel in the event of a coupling failure or system breach.
By taking these safety considerations into account, operators can mitigate the risks associated with using half couplings in high-pressure systems. Proper planning, material selection, installation, and maintenance are key to ensuring the safe and reliable operation of the system under high pressure.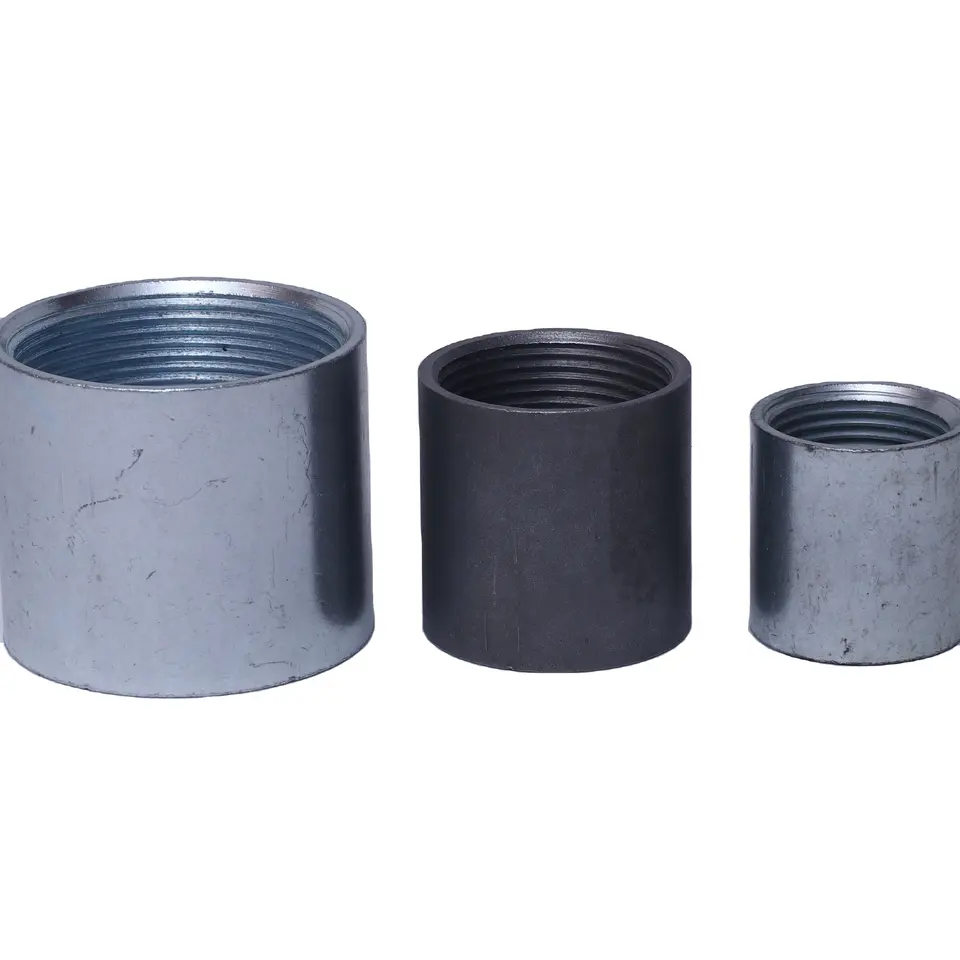 How do you Calculate the Required Size and Specifications for a Half Coupling?
Calculating the required size and specifications for a half coupling involves considering several factors related to the piping system and the intended application. Here's a step-by-step guide on how to calculate the size and specifications:
Identify the Pipe Size: Determine the size of the pipe to which the half coupling will be connected. The pipe size is usually specified in inches and represents the nominal diameter of the pipe.
Consider the Pipe Material: Know the material of the pipe, such as carbon steel, stainless steel, PVC, copper, or others. The half coupling material should be compatible with the pipe material to avoid any galvanic corrosion or other issues.
Assess the Operating Pressure: Determine the maximum operating pressure of the system in which the half coupling will be used. The half coupling should have a pressure rating that exceeds the maximum operating pressure to ensure safety and reliability.
Calculate the Torque Requirements: For threaded half couplings, calculate the required torque for proper thread engagement. The torque calculation involves considering the thread pitch, thread diameter, and the material of the pipe and coupling.
Check the Temperature Range: Evaluate the temperature range in which the half coupling will be operating. Ensure that the material chosen can withstand the maximum and minimum temperatures of the system without any adverse effects.
Account for Environmental Factors: Consider any environmental factors that may affect the half coupling's performance, such as exposure to chemicals, UV radiation, or extreme weather conditions. Select a material and coating, if necessary, to protect the coupling from environmental degradation.
Verify Compliance with Standards: Ensure that the selected half coupling meets relevant industry standards and specifications, such as ASME, ASTM, API, or ISO, to guarantee its quality and performance.
Factor in the Application: Consider the specific application of the half coupling, such as its use in a water supply system, chemical process, high-pressure pipeline, or industrial equipment. The application requirements will influence the material selection, pressure rating, and other specifications.
Consult with Experts: If unsure about the calculations or specifications, consult with piping system experts or engineers who can provide guidance and ensure the proper selection of the half coupling based on the system's requirements.
By following these steps and carefully considering the pipe size, material, pressure, torque, temperature, environmental conditions, compliance with standards, application, and seeking expert advice when needed, you can accurately calculate the required size and specifications for a half coupling that will perform optimally in the piping system.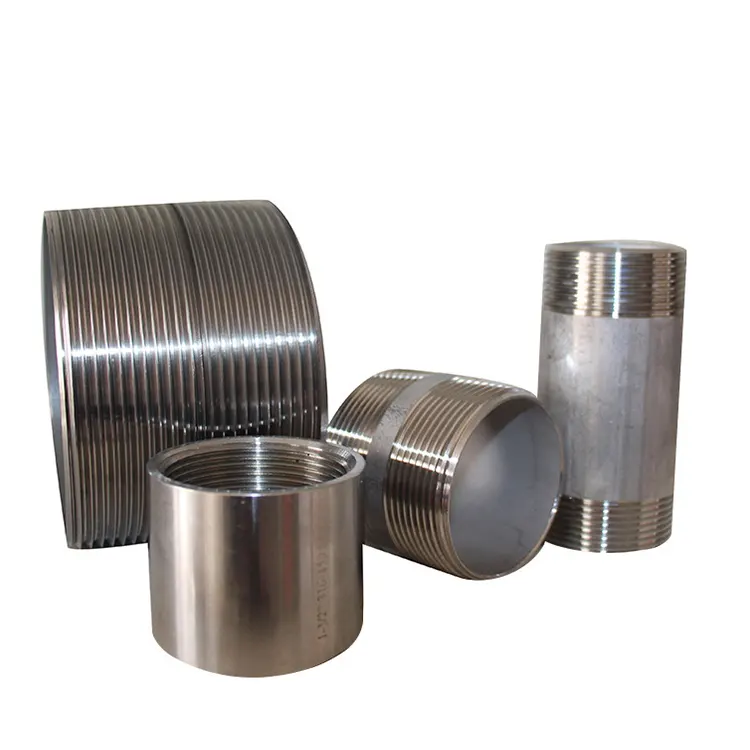 Can a Half Coupling be Used to Join Pipes of Different Diameters?
Yes, a half coupling can be used to join pipes of different diameters in piping and plumbing systems. Half couplings are specifically designed to connect two pipes of different sizes, making them ideal for creating transitions or connections between pipes with varying diameters. The larger end of the half coupling is welded or screwed onto the larger diameter pipe, providing a stable base for the connection. The smaller pipe, which has a different diameter, is then threaded or inserted into the smaller end of the half coupling.
The ability to join pipes of different diameters is one of the main advantages of using half couplings. This feature allows for efficient and smooth transitions between pipe sizes, which is crucial in maintaining proper fluid flow, reducing pressure losses, and preventing turbulence within the system.
Here are some common scenarios where half couplings are used to join pipes of different diameters:
Reducing Pipe Size: When a pipeline needs to change from a larger diameter to a smaller diameter, a half coupling can be employed to create a smooth transition. For example, if a process requires a reduction in flow rate, a smaller pipe can be connected to the main pipeline using a half coupling.
Connecting Equipment or Valves: In many industrial applications, equipment, valves, or instruments are connected to the main pipeline using half couplings. Often, these components have different pipe sizes than the main pipeline, and a half coupling provides a secure and leak-proof joint.
Repair and Maintenance: During repair or maintenance operations, a damaged section of the pipeline can be cut out, and a new pipe of a different diameter can be connected using a half coupling. This allows for quick repairs without having to replace the entire pipeline.
When using a half coupling to join pipes of different diameters, it is essential to ensure that the threads and dimensions of the coupling match the pipes being connected. Proper sealing techniques, such as using thread sealant or Teflon tape, should also be applied to prevent leaks and ensure a reliable connection.
In conclusion, half couplings are versatile pipe fittings that enable the joining of pipes with different diameters. Their ability to facilitate smooth transitions and secure connections makes them invaluable in various industrial, commercial, and residential applications.



editor by CX 2023-08-21