Product Description
ABOUT US
HangZhou Suijin machinery Technology Co,.Ltd is a profational manufacturer in HangZhou city, our main process is investment casting/precision casting and machining, for casting process, we have 2 kinds of production line, 1 is precision casting, another is water glass with competitive cost.
Apart from the investment casting workshop and machine workshop, we also provide the CHINAMFG parts to meet the requirement for varial demand from our customer.
CERTIFICATIONS
Our company got the ISO9001 and IATF16949 certification, and aslo we are awarded the new high-tech enterprice by Chinese government, and we have more than 20 patent.
ADVANTAGES
 • More than 10 years experience on casting and machining
 • Advanced inspection equipment to ensure the tolerance
 • Flexible PO QTY to meet customer demand
 • Professional engineers in casting and machining
 • Competitive price and exllent parts quality
 • Nearby HangZhou port, on-time delivery
PROCESS FLOW
OEM&ODM SERVICE
HangZhou suijin machinery technology can provide the ODM&OEM service for customer, and main is ODM, we can manufacturing the customized parts according to 2D&3D, we have professional R&D team can take part in ealier development phase of the project.
AVALIABLE MATERIA & SURFACE TREATMENT
Avaliable Material
Carbon Steel 
Alloy Steel
High Chromium Cast Iron
Low carbon steel
Stainless Steel
Duplex Stainless Steel
Steel bar
Ductile Cast Iron
Surface treatment
Heat Treatment 
Zinc Coating
Blackening
Mirror Polishing
Satin Polishing
Electrolytic Polishing
Shot Peening
DACROMET
PRODUCT APPLICATION
AUTO PARTS

 • Exhaust inlet/outlet cone                                 • Shift sleeve                                 • Fuel rail bracket  
 • Tempreture sensor boss                                  • Mounting Brackets                      • Oxygen sensor boss 
 • Brake balance block                                        • EGR sensor boss                              • Exhaust valve body
ARCHITECTURAL HARDWARE

 • Mounting Base                                • Mounting plate                                                 • Bearing Covers   
 • Coupling                                          • Grount sleeve                                                  • Sprockets
 • Handle                                             • law glass curtain wall accessories                  • Side Plates                                                                                
AGRICULTURAL MACHINERY PARTS

 • Tooth Blocks                                         • Track shoes                                             • Bucket Teeth   
 • Track Links                                           • Clamping                                                 • Mounting Brackets
 • Lifting Eyes                                           • Quick Joint                                              • Trencher Tooth     
                  
MARINE HARDWARE
 • Star handle                                              • Door hinge                                          • Folding Dock Cleat   
 • Mirror Polished Mooring                          • Hollow base boat rope cleat               • Mounting Brackets
VALAVE/PUMP
 • Valve body                                   • Explosion-proof valves                              • Pipe fitting              
OTHERS
The casting part is wildly use in the industries, such as rail&transit parts, bicycle parts, casting impeller, food machine sorting components, solar mounting system parts, container safety parts, Electronic lock body, robot parts and so on, we have more than 20 patents related to this kinds of project in production.    
ADVANCED EQUIPMENTS 
Our company also equiped advance inspection equipment to meet the inspection requirement of the parts, so that we can sure the part can have a good quality.
MAIN EQUIPMENT LIST
| | | | |
| --- | --- | --- | --- |
| Magnetic defect inspection | Spectrometer | HB hardness inspection | Mechanical inspection |
| Ultrasonic defect inspection | Roughness tester | HR hardness inspection | CMM inspection |
| Metallographic detector | X-ray inspection | Dye penetrant inspection | 100% Thread inspection |
FAQ 
Q1
Are you factory or trading company?
A1
We are factory located in HangZhou city, China
Q2
What kinds of language is avaliable?
A2
English, Chinese, except email cummunication, we are ok with video meeting and calling.
Q3
How should I place an order?
A3
We are receive the PO and production drawing by email.
Q4
Which shipping methed is ok for you?
A4
Normally shipping by sea and train is use for mass production order delivery.
DHL,TNT,FedEx, UPS,EMS air shipment is use for sample delivery.
Q5
How can I contact you?
A5
You can contact us by email, and also we can chat by Skype, Teams, WhatsApp, Facebook.
Q6 
What kinds of drawing format can be use?
A6
PRO/E, Auto CAD, CHINAMFG Works, IGS, UG, CAD/CAM/CAE, STEP.
Q7
Which packing material do you use for sea shipping?
A7
For sea shipping, we will packaging with European standard wooden pallet.
The parts will packing with PE bag inside the carton box.
Q8
How do you deal with the RFQ?
A8
Sales receiving the RFQ—Feasiblity study meeting with R&D engineer—Feed back technical issues with Customer—Sales quoted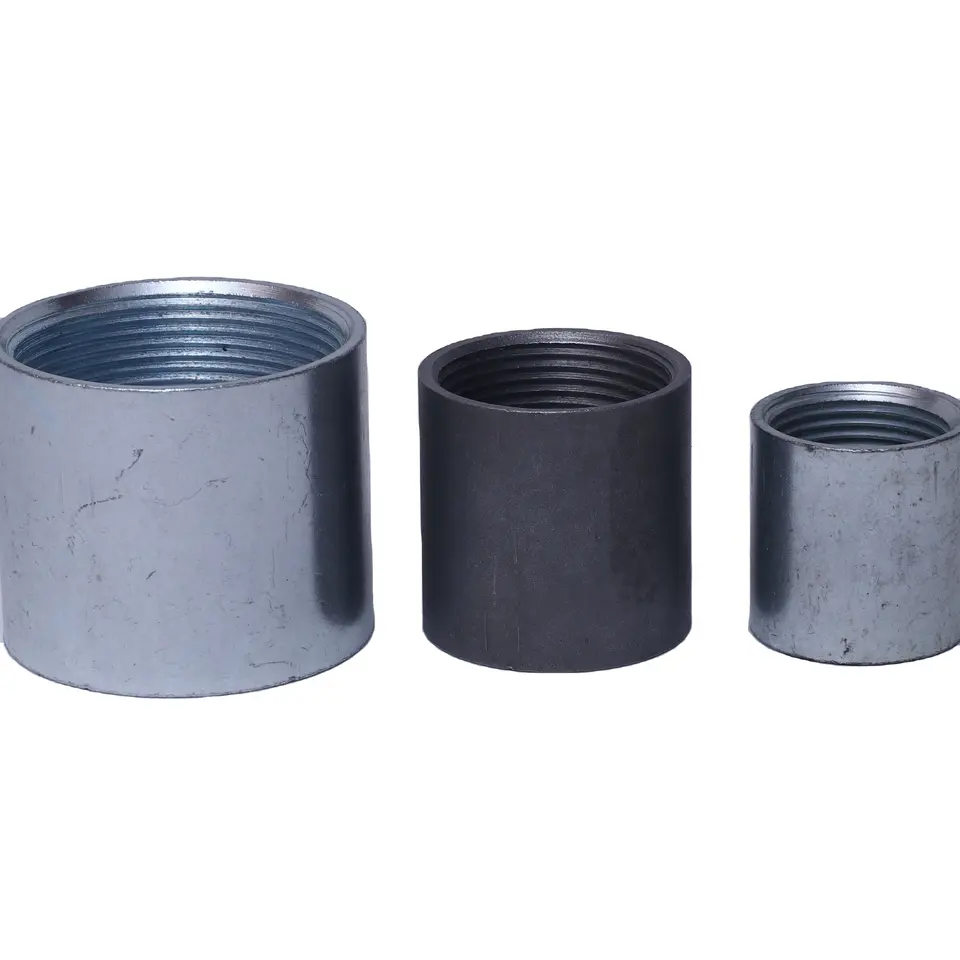 What are the Signs of Wear, Corrosion, or Damage in a Half Coupling?
A half coupling, like any other pipe fitting, can experience wear, corrosion, or damage over time due to various factors. Regular inspection is crucial to detect any issues early on and prevent potential leaks or failures in piping and plumbing systems. Here are some signs to look for to identify wear, corrosion, or damage in a half coupling:
Visible Corrosion: Check for any signs of rust or corrosion on the surface of the half coupling. Corrosion can weaken the material and lead to leaks or structural failure. Surface discoloration, rough patches, or flaking of the metal are all indicators of possible corrosion.
Thread Damage: For threaded half couplings, inspect the threads carefully. Look for signs of stripping, galling, or deformation. Damaged threads can compromise the integrity of the connection and may result in leaks.
Cracks or Fractures: Examine the half coupling for any cracks, fractures, or signs of deformation. Cracks can lead to leaks and should be addressed immediately to prevent further damage.
Worn Socket or Weld Seam: In the case of socket weld or butt weld half couplings, inspect the socket or weld seam for signs of wear or damage. A worn socket may not provide a secure fit for the smaller pipe, while defects in the weld can compromise the joint's strength and integrity.
Leaks: Any visible leaks or indications of moisture around the joint or coupling are clear signs of a problem. Leaks can be caused by damaged threads, corroded surfaces, or improper installation.
Reduced Performance: If the system's performance declines, such as a decrease in flow rate or pressure, it could be a sign of a partially obstructed or damaged coupling.
Age and Service Life: Consider the age and service life of the half coupling. Over time, even well-maintained couplings may show signs of wear and fatigue, warranting closer inspection.
If any of these signs are observed, it is essential to take prompt action to address the issues. Depending on the severity of the wear, corrosion, or damage, the appropriate steps may include repairing or replacing the half coupling. In some cases, it may be necessary to inspect adjacent pipes and components for possible effects of the compromised coupling.
Regular maintenance and inspection practices can help identify signs of wear, corrosion, or damage in a half coupling before they escalate into more significant problems. Following manufacturer's guidelines, adhering to industry standards, and using suitable materials for the application can contribute to the longevity and reliability of the half coupling and the entire piping or plumbing system.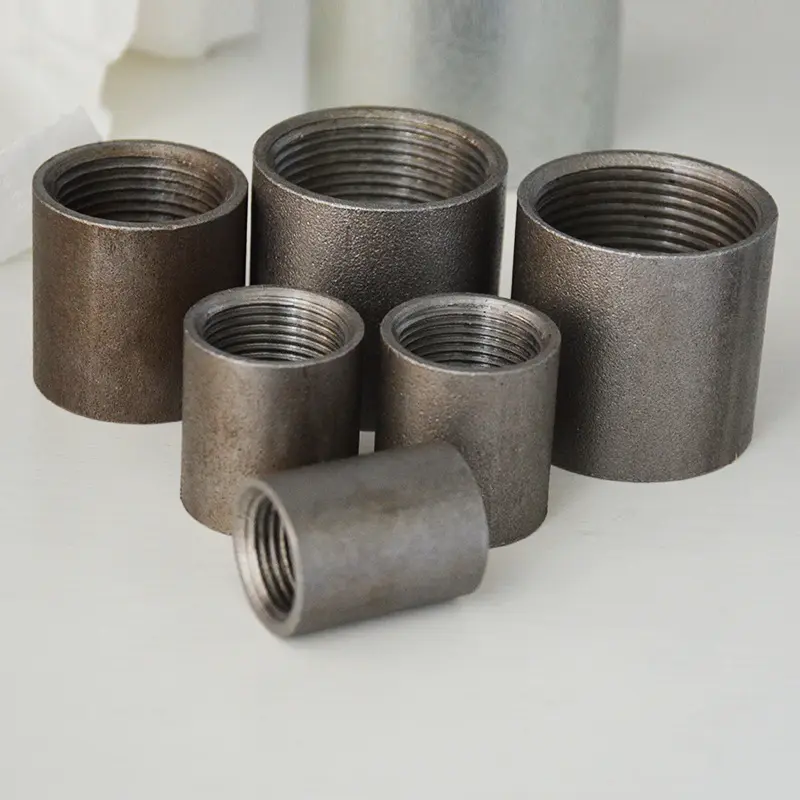 What are some Real-World Examples of Half Coupling Usage in Different Industries?
Half couplings are widely used in various industries to create reliable connections between pipes and components. Here are some real-world examples of half coupling usage in different industries:
Oil and Gas Industry: In the oil and gas sector, half couplings are commonly used in pipelines for crude oil, natural gas, and refined products transportation. They are also employed in offshore platforms, refineries, and petrochemical plants to connect pipes and fittings in high-pressure and corrosive environments.
Chemical Processing: The chemical industry utilizes half couplings to connect pipes carrying various chemicals and corrosive substances. The coupling's resistance to corrosion is vital to ensure the integrity of the piping system in these applications.
Power Generation: In power plants, half couplings are employed in steam and water pipelines, allowing efficient transfer of heat and fluids in boilers and condensers. They are also used in cooling water systems and various auxiliary processes.
Food and Beverage: In food processing facilities, stainless steel half couplings are widely used due to their hygienic properties. They help connect pipes in systems for handling water, beverages, dairy products, and other food items, ensuring sanitation and preventing contamination.
Marine Industry: Half couplings are used in shipbuilding and offshore structures to create connections in piping systems for various applications, including cooling, ballast, and fuel transfer.
Water and Wastewater Treatment: In municipal water supply and wastewater treatment plants, half couplings are employed to connect pipes and fittings in water distribution and treatment systems, as well as in sewer networks.
Agriculture: In agricultural settings, half couplings are used to connect pipes for irrigation systems, water supply, and chemical distribution in farming operations.
Manufacturing: The manufacturing industry utilizes half couplings in various fluid and gas transfer systems for machinery and equipment, as well as in compressed air lines.
Construction: In construction projects, half couplings are used to connect pipes for plumbing, HVAC systems, and other applications in buildings and infrastructure projects.
Fire Protection: In fire sprinkler systems, half couplings are employed to connect pipes carrying water or other fire suppressant agents, ensuring effective fire protection in commercial, industrial, and residential buildings.
These examples demonstrate the versatility and significance of half couplings in different industries, where they play a crucial role in creating leak-free and reliable connections in piping systems. The choice of the half coupling material, size, and specifications may vary depending on the specific application and the environmental conditions in which it operates.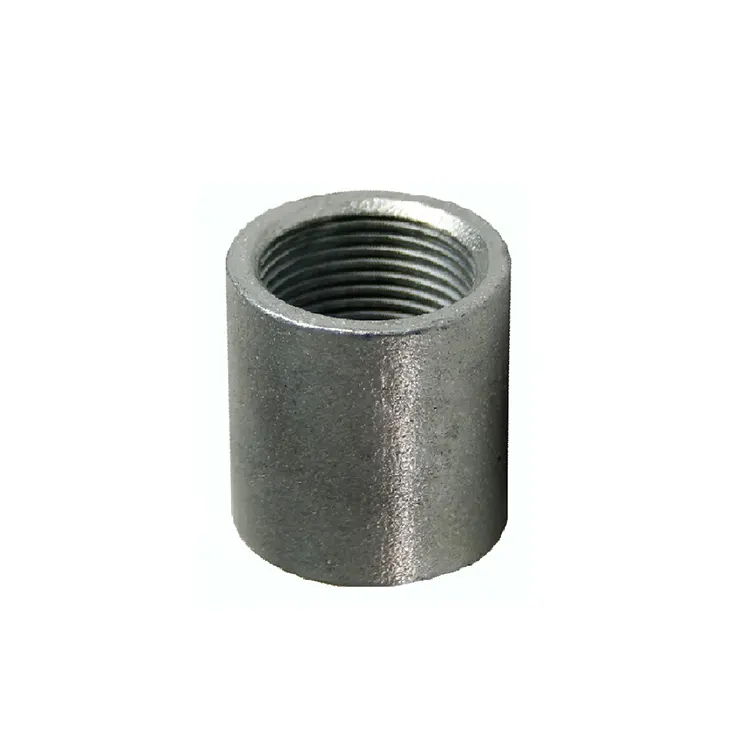 What are the Standard Sizes and Dimensions Available for Half Couplings?
Half couplings, as pipe fittings used in piping and plumbing systems, are available in various standard sizes and dimensions to accommodate different pipe sizes and applications. The sizes and dimensions of half couplings depend on the pipe's nominal diameter and the specifications set by industry standards organizations. Some common standard sizes and dimensions for half couplings are as follows:
Thread Sizes: Half couplings come with different thread sizes to match the corresponding pipe threads. Common thread sizes for half couplings include 1/8″, 1/4″, 3/8″, 1/2″, 3/4″, 1″, 1-1/4″, 1-1/2″, 2″, 2-1/2″, 3″, 4″, 5″, 6″, and larger.
Length: The length of a half coupling refers to the distance from one end to the other. It is typically a few inches, depending on the pipe size and application requirements. Lengths for half couplings can range from around 1 inch to 12 inches or more.
Outer Diameter (OD): The outer diameter of a half coupling refers to the measurement across the widest point of the coupling's external surface. It corresponds to the pipe's outer diameter it is intended to connect to. Common OD sizes for half couplings include 1.05″, 1.32″, 1.66″, 1.90″, 2.38″, 2.88″, 3.50″, 4.50″, 5.56″, 6.63″, 8.63″, and others.
Materials: Half couplings are available in various materials, as mentioned in the previous answer. The material selection depends on factors such as the type of fluid being transported, the temperature, the pressure, and the corrosion resistance requirements.
It is essential to refer to industry standards, such as ANSI (American National Standards Institute), ASME (American Society of Mechanical Engineers), or ASTM (American Society for Testing and Materials), to ensure that the half couplings meet the specific dimensional and material requirements of the application.
When selecting a half coupling, it is crucial to consider the following factors:
Pipe Size Compatibility: Ensure that the half coupling's thread size matches the pipe's thread size to create a secure and leak-proof connection.
Application Requirements: Consider the operating conditions, including pressure, temperature, and the nature of the fluid being transported, to choose the appropriate material and dimensions for the half coupling.
Standards Compliance: Select half couplings that meet industry standards to ensure safety and compatibility with other components in the system.
In summary, half couplings are available in various standard sizes and dimensions, with different thread sizes and materials to accommodate diverse pipe sizes and applications. Proper selection based on the specific requirements of the piping or plumbing system is essential for ensuring a reliable and efficient connection between pipes.



editor by CX 2023-09-28